LT Litho Box
AND OF COURSE — THE L.T. LITHO BOX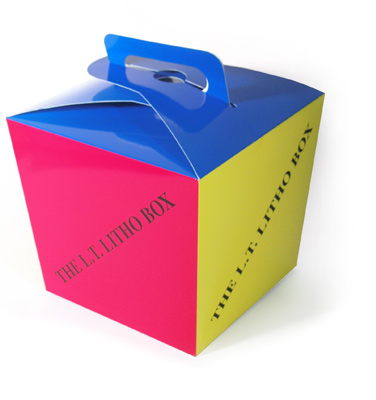 Renowned throughout Southern California, the L.T. Litho Box comes in a variety of shapes and sizes, arriving at your office filled with assorted tasty treats. Always much anticipated and enjoyed. Just another fun benefit of working with L.T. Litho & Digital.
Call to set up your initial appointment and enjoy your first L.T. Litho box.
When it comes to business communications services, we've got it covered. We can provide virtually any product or service imaginable to communicate with your clients, employees, stockholders, or vendors.
We're experts at corporate identity pieces. But that's only the beginning. To learn more about the many products and services we offer, please contact one of our representatives.
Please contact us for additional details on our current promotions.